It started in 2009. I was presented with the challenge of planning and executing a wedding in less then 10 days. I had always loved the thrill of taking on new challenges. The event went so smoothly, that by the end of the night I looked to the other servers and said; "I guess my New Years resolution is to open my own business!" Word of mouth spread fast, and the calls started pouring in.
The opening of my business happened to coincide with the economic down turn. This presented me with the added challenge of meeting my clients high expectations with their modest budget requirements. My thought was some orders would be better than no orders. If I used one cake to feed between 100-150 guests, that would be advertising in itself, and eventually I would get more clients.
Since we had left a sweet taste in their mouth, we quickly went from a home based business to a shared kitchen. In six short months we out grew that space as well. With a still sluggish economy, banks were being more than conservative with small business loans. Piece by piece my small business was built from Craigslist.
While closing businesses were going out and unloading all their equipment, I was scouring the valley to get the next best deal. I would barter with people, explaining that if they could lower the price even more I would make them or their family a cake in return. My first commercial oven was purchased from a Craigslist ad. It turns out that it was the first paying customer I ever had. I had done a wedding cake for them 10 years prior.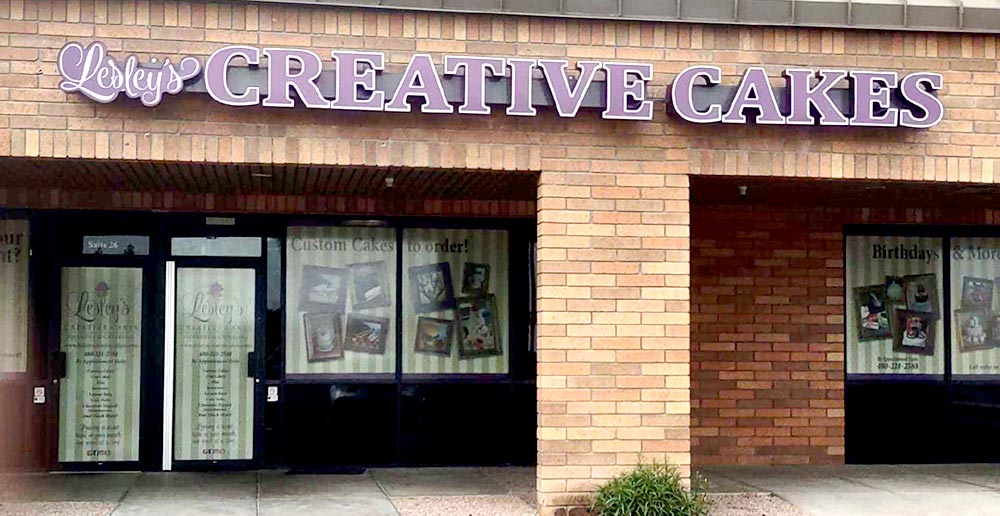 It was 2010, and we created a cake for the Barro's family. They mentioned a location on baseline that they had outgrown. There was still a year and a half lease on the building that we could fulfill. At the time we did not want to risk moving in and the property management company upping the rental amount. Our very tight budget meant we needed low rent at a locked in rate.
I started contacting the property management company. It was a run down, dark, and dirty pizza place with no character. I made several attempts to lower their price, however they were not budging. Finally, I called again in January of 2012, and once again asked what they wanted for the old pizza joint. They asked what my intent was with the building. After explaining my intent was to open a bakery, he asked when I was going to stop calling. The response was simple,"once you lower the rent and help a small business owner out, I'll stop calling." This location had so much potential; if he would just give me a chance to prove that I can make it work.
After months of scrubbing and reorganizing, I opened Lesley's Creative Cakes. Since then, we have been making desserts for many wonderful people all over the valley.